About Us
Since 1994, Michigan Energy Services has been providing homeowners across Michigan with custom designed solutions for their home heating, cooling and hot water needs.
We pride ourelves in listening to our clients when it comes to providing a solution for a heating, cooling system that fits their wants, needs and goals. Whether you are looking for the best Geothermal system, a ductless solution for a problem room, new boiler or a traditional furnace and air conditioner, we can handle your project.
When it comes to Geothermal systems, we have been involved in over 4000 installations across the state of Michigan. The principal owners along with our trained staff have over 100 years of combined experience in the geothermal industry
Contact us today and experience for yourself what makes us different than other HVAC companies.
Our Staff
Dan Fox - Geothermal Loop Manager
This is Dan Fox and his family. Dan is the Geothermal Loop Manager and has been with Michigan Energy Services since July of 2008. Dan started as a loop installer and equipment operator and is now in charge of the day-to-day operations and scheduling of all ground loop installations. We are very fortunate to have Dan as a part of our family; his commitment to making sure every detail of the project is performed to the very highest standard makes our loop division second to none in the industry.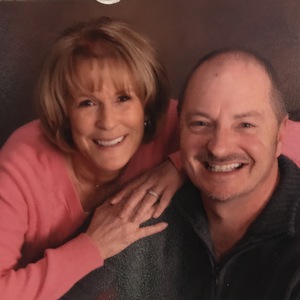 Kevin Woidan - Service Technician
Kevin has been with us since August of 2002. His extensive knowledge over the past 30 years has proven to be an extremely valuable asset to our company. Throughout his career, Kevin's specialty has been maintaining and servicing all makes and models of Geothermal equipment. We firmly believe that Kevin is one of the best technicians in the country when it comes to Geothermal.
Here's what one of our customers had to say about Kevin:
I just wanted to let you guys know that Kevin did an excellent job on the humidifier and supply line repair yesterday!
He is always polite and professional and takes the time to answer my questions about the system. The work looks great with nice straight runs on the water and electrical lines. I like how he has every detail thought out and knows exactly what needs to be done.
Respectfully,
Tom D.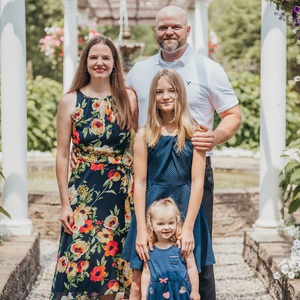 Matt Underwood - Co-owner -Design & Sales
We are pleased to add Matt Underwood to our Ownership Team in 2019. Matt's dedication and commitment to Michigan Energy Services have been unwavering. Welcome aboard Matt!
Since 2004, Matt has been an integral part of the Michigan Energy Services family. Starting out as a loop installer, Matt has literally learned the business from the ground up. Matt continually immerses himself in new technologies and training to keep abreast of any emerging technologies that would benefit our customer's comfort. You can contact Matt directly to schedule an appointment for a free evaluation of your project at 734-449-5200 ext.105 or fill out the form under the contact page.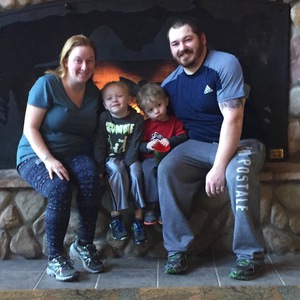 David Bidzinski - Installation Manager
David came to Michigan Energy in September of 2006. With a wealth of enthusiasm, David jumped right in as a part of our installation crew. Over the past decade plus, David has earned his place at the helm of our Installation team and manages the day-to-day schedule with builders and homeowners to make sure our projects are completed with the utmost quality, professionalism, and on time. Dave is also our custom sheet metal fabricator. Unlike some HVAC companies, we manufacture all of our own custom sheet metal fittings, and — since no two jobs are alike — this gives us the flexibility to adapt to every nuance of our projects.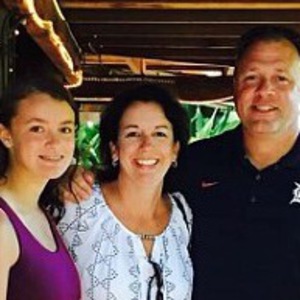 Brandon Mahoney - Co-owner, Design & Sales
Brandon joined the Michigan Energy team in December of 2005. Beginning at that time, Brandon was tasked with maintaining both Service and Installation schedules. Within a very short time, we realized that Brandon's abilities and passion really lied within our Sales and Design group. Since that time, Brandon has been responsible for designing hundreds of systems that keep our customers in perfect comfort. You can contact Brandon directly at 734-449-5200 ext 101 to schedule a free evaluation of your project. Or fill out the form under our Contact page.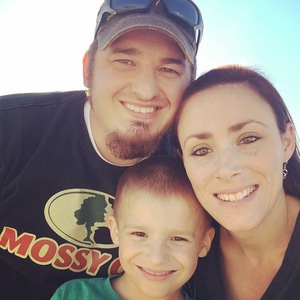 Thomas Bidzinski - Installation Team
It is likely that Tommy was was bitten by the same enthusiasm as his brother David, and could not resist joining Michigan Energy in August of 2014. We quickly discovered that Tommy possesed a passion for perfection which translates into his workmanship every day. Our customers benefit from this trait on every project and we are blessed to have Tommy as a part of the Family.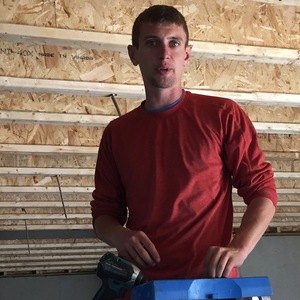 Geoff Wonders -Sheet Metal & Loop Installer
Coming from a background in landscaping, it was only natural that Geoff would be a great fit on our loop installation crew. As one of our newest employees, Geoff joined us in July 2014. His work ethic proved immediately that he was going to be a great asset to Michigan Energy Services. Since coming to us, Geoff has honed his skill set and is now filling in as needed with our sheet metal crew, proving once again the value he brings to us each day.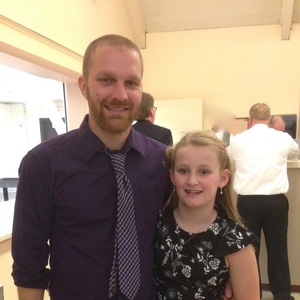 Rick Odor - Loop Installer / Excavator
Rick is one of our most seasoned employees. Joining the Michigan Energy loop installation team in June of 2003, Rick has developed his talents throughout the years. As one of our CDL Class A drivers, excavator operators and certified fusion experts, Rick can do it all when it comes to installing your Geothermal loop system.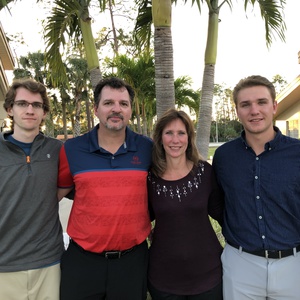 Rob Derksen - Co-owner, Service Manager
In 1990, Rob entered the Geothermal industry. Having worked in all facets of the industry, Rob brings a unique perspective to the business. Spending his first seven years working with distributors and manufacturing companies taught Rob the true value in partnering with a network that shared the same values of integrity and quality of materials and workmanship. In 1998, Rob joined Michigan Energy Services as a partner. Since this time, Michigan Energy has been involved in over 4,000 installations across Michigan.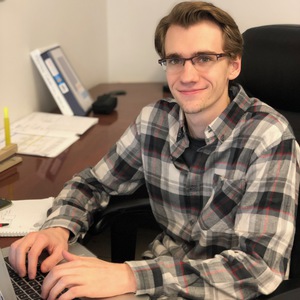 Spencer Derksen - Service Dispatcher
Spencer joined Michigan Energy Services in February of 2019. Having grown up around the HVAC business as Rob's son, we are please he has decided to join the team and brings his enthusiasm with him.