Maintenance & Service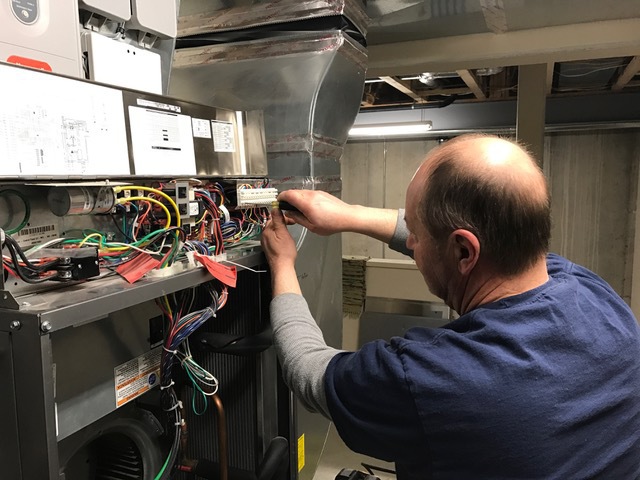 Geothermal System Service -Michigan Energy Services' service department is second to none. Our technicians have over 25 years experience working in the Geothermal and refrigeration industry. With our longevity in the industry, we have worked on every make and model of geothermal system imaginable and have the materials and expertise to make any diagnosis and repair. Through our ongoing training, our technicians are kept up to date on the latest technologies in the industry. If you have any need for service or just a check up for your system, we can provide you with an accurate diagnosis and repair without the unnecessary return trips and additional cost you might experience with an untrained service tech. Call us today to schedule an appointment.
We have maintained and serviced the following brands: Climate Master, Carrier, Bryant, Bosch, Florida Heat Pump, WaterFurnace, Hydro Heat, Tetco, GeoComfort, Comfort Aire, Heat Controller, Hydron Module, Geothermal, Trane, & Econar.
Gas Furnace, Boilers, Air Conditioners - As a member of the DTE Energy and Consumers Energy we are proud to be able to offer our customers a proper and through evaluation of the heating and cooling systems. Understanding completely the true efficiency of your system leads to reduced energy cost, greater safety for your family and allows you to make a wise decision on a pre-planned replacement as your equipment ages. Our technicians will perform all the diagnostics required to keep your family warm, cool and safe in all seasons. Any utility rebates and incentives that are available to you will be explained by our technicians and we will take care of processing all of the paperwork to get you the rebates for which you may be eligible.
We service all makes and models of Furnaces and Air Conditioners.
Contact Maintenance & Service