Major Benefits for Homeowners After Switching to Geothermal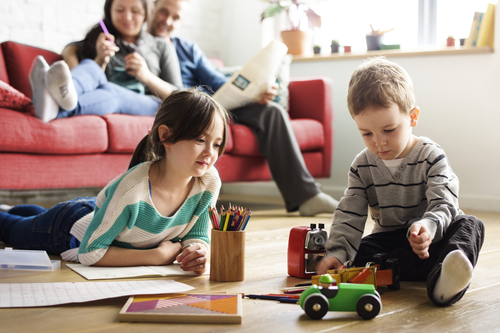 Are you thinking of making the switch to geothermal heat and air in your home?
Homeowners across the country are exploring ways to make their homes more efficient and eco-friendly. In their search, many have chosen a Geothermal system to accomplish both these goals.
Saving hundreds of dollars per year on heating and cooling costs is great, but helping to save the environment at the same time is even better!
Geothermal systems offer a number of benefits over alternative air conditioning and fossil fuel furnaces.
Some of these benefits are:
25% - 70% lower utility bills - Operates at up to 500% efficiency
Less maintenance - One piece of equipment instead of two
Better comfort year round – More accurate temperature control
Quieter operation – Specifically engineered for near silent operation
Environmentally Friendly – no emissions
Safer operation – No fuels or carbon monoxide
Longer equipment life – 20 -25 year life
Homeowners like you have made the switch to Geothermal Heat & Air
"We were spending roughly $4000.00 a year prior for propane as well as for the wood pellets we were burning. Figured air conditioning in that total price as well. Having you update our ductwork and adding cold air returns to the rest of the house that was lacking has helped as well. We keep our thermostat at 70-72 in the winter and 75 in the summer. We would highly recommend the geothermal system. It made sense for us. We are glad we made the investment. The Michigan Energy team was very professional and did a great job from start to finish."
- Carl & Deb B.
Are you ready to make the switch? Since 1994, Michigan Energy Systems has been providing homeowners across Michigan with custom designed quality geothermal heat and air. Whether you're building a new home or are interested in saving money by replacing your old gas or propane furnace, our experts can guide you through every step of the process. Contact us today to get started!